LA CASA DE LAS FLORES: temporada final – TRAILER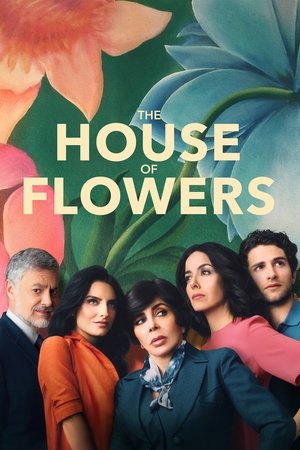 The House of Flowers
La casa de las flores
Overview
The outward perfection of a family-run flower business hides a dark side rife with dysfunctional secrets in this darkly humorous comedy series.
Cast

Aislinn Derbez

Cecilia Suárez
Juan Pablo Medina
Arturo Ríos
Paco León

Mariana Treviño
Seasons

Season 1

Season 2
No siempre los de la Mora fueron la típica familia conservadora y acomodada de las Lomas. Años atrás, también cometieron errores y guardaron secretos que es momento de revelar. Prepárate, se viene una temporada de muchas flores (de esas que florecen a las 4:20), drama y lentejuelas.
https://www.netflix.com/lacasadelasfl…
SUSCRÍBETE: https://bit.ly/2W85El8
Acerca de Netflix :
Netflix es el principal servicio de entretenimiento por streaming en el mundo. Con una presencia que supera los 190 países, más de 167 millones de personas con membresías de pago disfrutan series de TV, documentales y películas en una variedad de géneros e idiomas. Los miembros de Netflix pueden ver lo que quieran, cuando quieran, en casi cualquier pantalla conectada a internet, y pueden reproducir, pausar y ver un título, sin publicidad ni compromisos.
Sigue a Netflix Latinoamérica en:
➡️TWITTER: http://twitter.com/NetflixLAT
➡️INSTAGRAM: http://instagram.com/NetflixLAT
➡️FACEBOOK: http://facebook.comNetflixLATINO